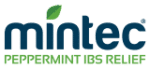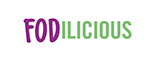 WHAT DOES FODMAP FRIENDLY MEAN?
The FODMAP Friendly Certification Program, incorporating the FODMAP Friendly logo, is a Globally Registered Certification Trademark certifying low FODMAP food products that have been laboratory tested to be low in FODMAPs. It is designed to enable people with symptoms of Irritable Bowel Syndrome (IBS) who are following a Low FODMAP Diet to easily identify suitable food products. This easily recognisable "FODMAP Friendly" logo assists people with IBS symptoms to shop and eat with confidence.
FODMAP FRIENDLY RECIPES OF THE WEEK
All recipes feature a FODMAP Friendly Certified Product
KEEP UP WITH ALL THE LASTEST NEWS
Read about the latest FODMAP Friendly Certified products and articles written by our FODMAP expert team.
FOLLOW US ON INSTAGRAM @FODMAPFRIENDLYFOODPROGRAM